West Engineering recently celebrated a century of custom building and manufacturing services. Since our beginning, we have always made it our mission to combine traditional values of quality with cutting-edge technology to provide consistency, quality, and competitive prices to our customers.
A simple start
Edward West Sr. founded West Engineering in 1919 in a garage behind his home in Richmond. Prior to founding the company, he worked as an apprentice machinist at Tredegar Iron Works, leaving school around the age of 15 to start the apprenticeship program and provide for his siblings. Using his experience from Tredegar, Edward Sr. started his machine shop in his family's home, designing and building equipment. 
Edward Sr. started by manufacturing custom equipment for companies such as Chase Bag Company which manufactured drawstring bags. From there, he grew into a prolific inventor with over 20 patents, and several new customers. 
In the 1920s, Edward Sr. moved West Engineering to a dedicated facility in Henrico County where he could better expand the business. The new facility housed a range of lathes and milling machines, all powered by a central motor and pulley system. 
A family business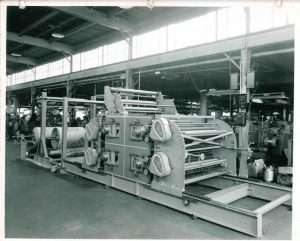 In 1956, Edward Sr. stepped down from running West Engineering, and his sons Edward Jr., David, and Stephen stepped into leading roles for the company. Together, they expanded the capabilities of West Engineering, serving a wider variety of customers and industries. They began building equipment and providing machining services to more consumer goods markets, ship building, printing presses, a range of advanced fibers, power generation, and more. 
By 1964, West Engineering had grown to employ over 120 machinists, welders, and engineers. The company continued to hold to its value, investing in the latest technology with a range of capabilities that ensured all products conformed with the specifications set to them. A new apprenticeship program was added, with a formal school that ensured the entire team was educated and ready to tackle new challenges.
Continuous improvement and expansion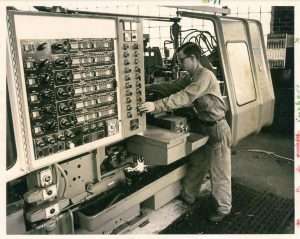 In 1984, West Engineering relocated to its current location in Hanover County, a larger, climate-controlled facility. Continuing their dedication to combining traditional values of quality with cutting-edge technology of the time, they expanded their capabilities into computer-aided design and manufacturing, as well as computer numerically controlled equipment. 
The company grew into a single-source solution for Fortune 500 companies, with a variety of welding services, a dedicated electronics department, and an expanded quality control system. West Engineering also remained committed to caring for its employees, expanding its apprenticeship program into a four-year training program that ensured all employees, new and experienced, could be kept up-to-date on the latest technology.
The present day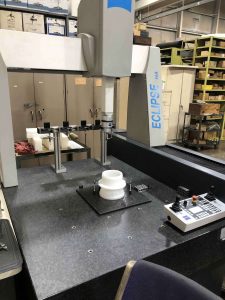 Today, West Engineering operates under the leadership of Stephen West and his sons, Kenneth and Dan. The equipment we've manufactured over the years can be found operating in over 30 countries across the world, and on five of the seven continents. Our experienced team is here to assist in all aspects of our customers' projects, from initial designs all the way to delivery. 
Over a century has passed since our beginning in a small garage, but our commitment to quality service and manufacturing hasn't changed. West Engineering remains dedicated to being a single-source manufacturing partner who values quality and reliability in all of our services.
To learn more about West Engineering, check out our website today.